Latest News

News
What is a Crucible?
A crucible is a vessel used to melt substances, usually metallic elements, prior to casting. This demands extremely high-temperature resistance, plus outstanding chemical and physical stability. As a minimum, crucibles must have a melting point higher than that of the materials they contain. They must also be chemically compatible with melts otherwise there is a risk of reactions occurring between the vessel walls and the molten substance. This can lead to rapid crucible deterioration and melt contamination.
What are Crucibles Used for?
The word crucible is often used in a metaphorical sense to describe a severe situation whereby multiple elements interact to create something new. That is an apt description of the actual working principles of crucibles in ...
Read More

What are Lab Drying Ovens Used For?
Lab drying ovens are required in many applications to remove moisture from samples. They are a necessity in many environmental, clinical and biological labs and forced air and come in many different forms. This blog will describe what lab drying ovens are and the applications they are used for.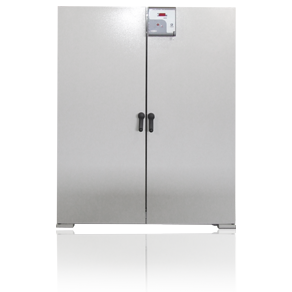 Standard Drying Oven vs. Lab Drying Oven
A standard drying oven is d...
Read More

Ultra-High Purity Fluxes from XRF Scientific
At XRF Scientific, we are industry leaders in the supply of ultra-high purity fluxes for a number of applications, including small research laboratories as well as large-scale mining and commercial laboratory facilities across the globe.
As lower detection levels are becoming highly sought after in analysis, requirements for ultra-high purity fluxes for sample preparation processes in XRF and ICP analysis. A broad range of ultra-high purity fluxes is available at XRF Scientific, offering the optimum quality raw chemicals on the commercial market.
Applications of Ultra-high Purity Fluxes
There is a broad and varied range of applications that use ultra-high purity fluxes, and it is critical to take stock of the individual requirements prior to the se...
Read More