Directors
Mr Ken Baxter (non-executive chairman)
Ken currently serves as: Commissioner, Productivity Commission, Senior Adviser, Flagstaff Partners Pty Ltd; He is a former Chairman, InfraCo Asia Development Pte Ltd, former Chairman, PNG Sustainable Infrastructure Ltd; former Chief Policy Advisor to the Chief Secretary of PNG Government; non-executive Director, Hydro-Electric Corporation of Tasmania; Adviser to the UK Department of Culture Media & Sport on the London 2012 Olympics and to London 2012 Bid Committee; Chairman Audit Committees of the Federal Magistrates Court & the O­ce of Film & Literature Classi‑cation. Also he has served as non-executive Director, Air Niugini Ltd; Secretary of Victorian Department of Premier & Cabinet and Director-General of NSW Premier's Department; Commissioner, Australian National Railways; He is a former Chairman, Dairy Corporation and the Australian Dairy Research and Development Corporation.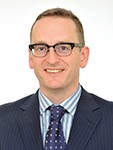 Mr David Kiggins (non-executive director)
Mr Kiggins is a Chartered Accountant and Chartered Secretary and currently Chief Financial Officer of privately owned Heliwest Group. He has previously held the positions of Finance Director, CFO and Company Secretary at Global Construction Services Limited and was General Manager – Business Development and Company Secretary for Automotive Holdings Group Limited where he was responsible for listing the group in 2005. He spent 10 years at Arthur Andersen in business consulting and audit, working in a range of industries across Asia and the Middle East. He is experienced in finance, mergers & acquisitions, corporate governance and consulting and has worked in mining and resources, automotive retail, construction services, telecommunications and general industrial companies.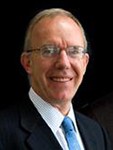 Mr Fred Grimwade (non-executive director)
Mr Grimwade is a non-executive Director of Troy Resourced Limited, Select Harvests Limited and non-executive Chairman of CPT Global Limited, and is a principal and executive Director of Fawkner Capital Management Pty Ltd, a specialist corporate advisory and investment firm. He was a director of AWB Limited from 2008-2010 and has held general management positions at Colonial Agricultural Company, the Colonial Group, Western Mining Corporation and Goldman, Sachs & Co. He has a broad range of experience in strategic management, mining, finance, corporate governance and law.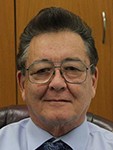 Mr David Brown (non-executive director)
David has over 30 years experience in R&D and the manufacturing of X-ray flux chemicals. He pioneered the commercial development of X-ray fluxes in Australia and was responsible for the commercialisation of current formulae now used by most Australian X-ray flux users.
David was previously Chief Chemist for the Swan Brewery Co. Ltd, where he carried out research involving the separation of proteins by gel electrophoresis, a technique that has subsequently progressed to the modern techniques of DNA separation and profiling. David holds B.Sc. and B.Ec degrees from the University of Western Australia and has held the position of Chairman of the Scientific Industries Council of WA.