Phoenix GO Gas Fusion Machines: Properties & Applications
Built on a foundation of practical expertise in sample preparation and analysis, the Phoenix GO series of gas fusion machines deliver precision and efficiency in a compact and easy-to-use format. XRF Scientific offers two models: The Phoenix Go 4 and the Phoenix GO S. Each one is the result of robust research and development (R&D) into real-world challenges and requirements in sample preparation.
The Phoenix GO line was designed as a natural succession of our reputable Phoenix II and Phoenix VFD gas fusion machines, which boast 20 years' of market success and integration into almost 1000 installations worldwide. In this blog post, XRF Scientific will briefly outline the properties and applications of our economical Phoenix GO line in a little more detail.
Phoenix GO Gas Fusion Machines: Hardware Analysis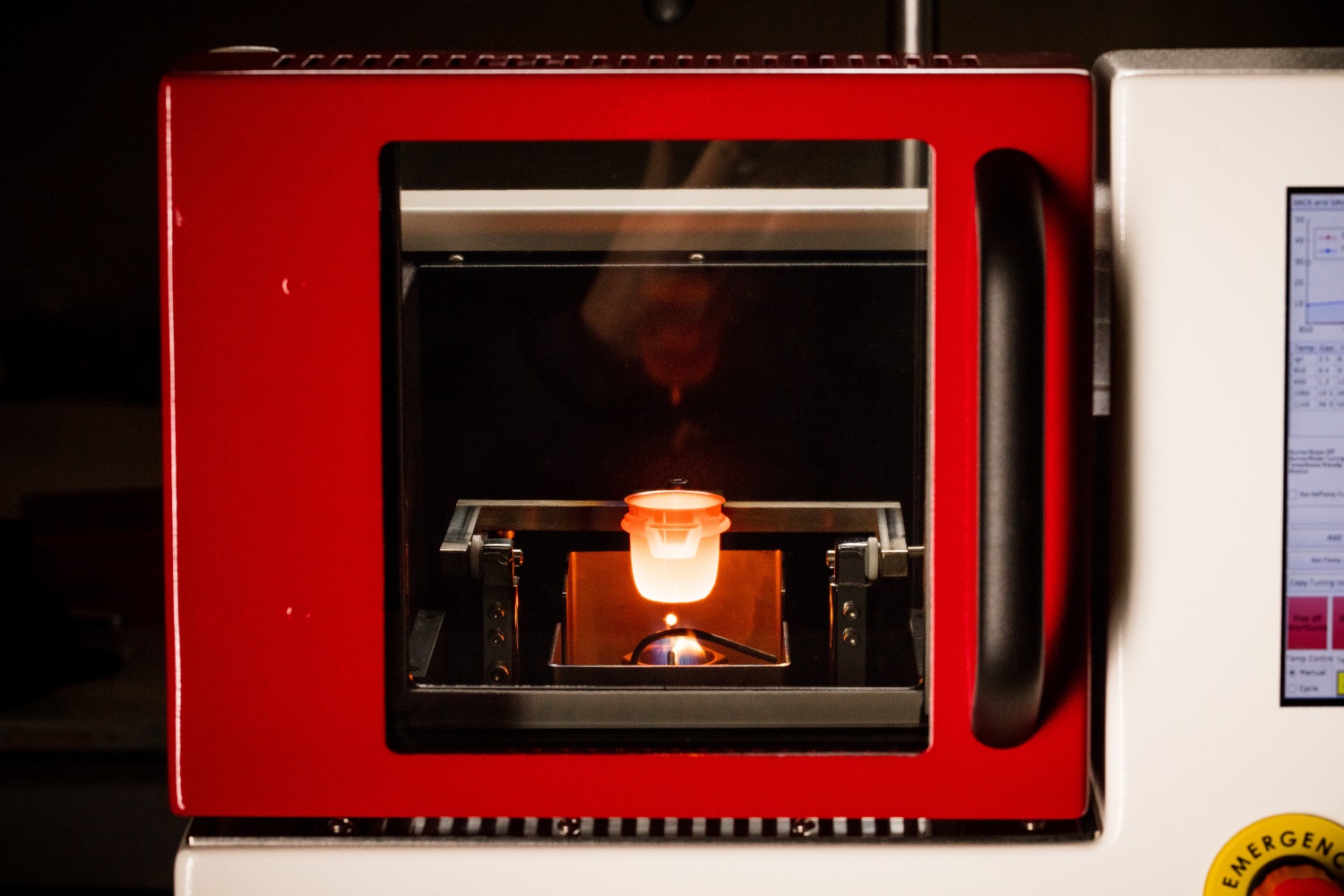 Both the Phoenix GO 4 and Phoenix GO S are constructed with an external aluminum case with a cool-touch glass viewing window set into the furnace door. Each is equipped with a strictly gas-only fan-forced burner that removes the need for either oxygen or compressed air during sample fusion. Temperature measurement and flame detection is carried out in situ with a thermocouple positioned close to the burner. Sample crucibles are positioned in cradle holders comprised of either Inconel, Hastelloy, or palladium.
There are distinctions between the hardware of the two Phoenix gas fusion machine models, however. These are mainly geometric, with the Phoenix Go 4 weighing as much as 25kg more than the Phoenix GO S – a result of the additional three burner positions which increase throughput from 5 to 20 sample beads per hour.
Gas Fusion Machine Specification
The Phoenix GO line is built using the same proprietary technology; the main difference being throughput. Each gas fusion machine can store up to 100 programmable recipes with complete flexibility for program naming. Programmable parameters include:
Temperature ramping, setpoints, and duration, including separate setpoints for preheating and main temperatures.
Crucible swirling control from duration to frequency, and several speed setpoints within a single cycle.
Control of crucible pouring parameters.
Dynamic cooling control with multiple stage inverse temperature ramping.
Completion alarms.
X-ray fluorescence (XRF) and inductively-coupled plasma (ICP) modes.
Controlling each of these parameters and storing bespoke programs is simple. Our gas fusion machines are designed for easy plug and play capabilities, with an intuitive user interface. The legible touchscreen is sleek and simple to use, whether you are programming unique recipes or visually tracking the status of your gas fusion machine to access higher service functionalities.
Our Phoenix GO line of gas fusion machines also comes equipped with a raft of robust safety features: all external surfaces are safe to touch during operation, while standard pilot safety is doubled-down with additional burner monitoring parameters including airflow and fan detection.
Phoenix GO Applications
XRF Scientific's Phoenix range of gas fusion machines has established a reputation for reliability in the most demanding areas of application, with over 20 years' availability on the market. The Phoenix GO line aims to offer that same level of applicability in an economic, small-scale format.
With both XRF and ICP modes, the Phoenix GO gas fusion machines can produce homogenous glass beads at high throughput for facilities of various scales. Industries serviced by the Phoenix GO range include industrial metallurgy, construction, geological investigations, glass and ceramics manufacturing, and myriad other forms of QA/QC in materials analysis markets.
Gas Fusion Machines from XRF Scientific
XRF Scientific designed the Phoenix GO range of gas fusion machines to address the niche for affordable gas-only fusion furnaces in XRF and ICP sample preparation applications. To help you get the most out of your Phoenix fusion machine, we have also developed a proprietary range of platinum crucibles and molds optimized for use in gas-only fusion furnaces. Read our previous post outlining Phoenix platinum crucibles and molds if you would like to learn more. Or, if you are not certain a gas fusion machine is right for your application, take a look at another blog post we posted recently: Glass Bead Machines: Gas or Electric Fusion?
If you have any specific queries, simply contact a member of the XRF Scientific team today.