Glass Bead Machines: Gas or Electric Fusion?
X-ray fluorescence (XRF) analysis is a sensitive process that enables researchers to observe the elemental composition and concentration of samples non-destructively, but these samples must be carefully prepared to provide actionable data for any application. Granulated powders, for example, may exhibit surface area irregularities that can introduce errors to analytical processes. To acquire better insights into homogenous XRF reactions, researchers commonly prepare samples using glass bead machines.
A glass bead machine uses borate fusion to dissolve oxidized solid sample particles in a flux mixture at temperatures of up to 1250°C (2192°F). The molten mixture is then cast in a mold and cooled to produce seamless sample beads for XRF analysis. These temperatures can be generated using either gas or electric heat sources, and laboratories across the world routinely use either method for specific applications.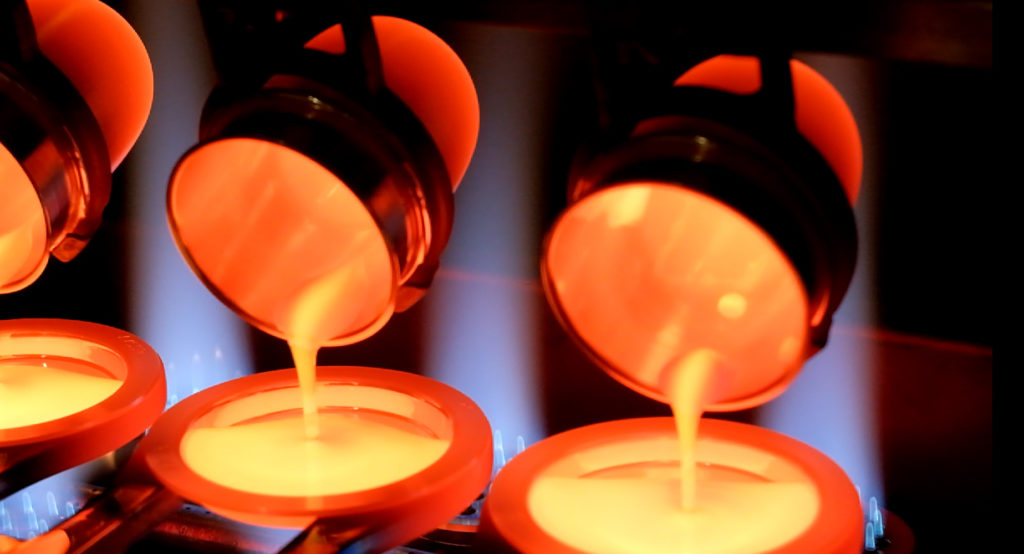 XRF Scientific provides both gas and electric glass bead machines for XRF sample preparation. This article will explore the benefits of each heat source in more detail.
Gas Glass Bead Machine
The Phoenix II is XRF Scientific's benchmark for gas-powered glass bead machine standards. It uses an adaptive burner to heat fusion mixtures in a platinum crucible to maximum continuous temperatures of up to 1250°C, with an intuitive user-interface enabling researchers to modify flow parameters and temperature through a fusion cycle. Programmable parameters for the Phoenix II glass bead machine include:
Preheating and heating temperatures and durations;
Pouring angle and speed;
Dual-stage cooling.
It uses natural or propane gas to heat platinum crucibles, with an exceptional throughput of up to 30 beads per hour. The only apparent drawback to this glass bead machine is the perception that gas heating sources are neither as safe nor secure as electric heaters. However, the Phoenix II is the safest gas fusion machine available, meeting the highest possible gas shut-off standards. As such, the Phoenix range of glass bead machines have been installed in 1000s of facilities worldwide.
Electric Glass Bead Machine
The xrFuse range from XRF Scientific is a selection of electric glass bead machines with varying specifications suitable for multiple applications. The xrFuse 1, for example, is a compact electric fusion machine with a maximum operating temperature of 1200°C (2192°F). It has a quick change-out option and is specialized for lower throughput applications. The xrFuse 6 meanwhile has an increased maximum operating temperature of 1250°C and can match the Phoenix II glass bead machine in terms of throughput and usability. The only potential drawback therefore is relatively superficial: electricity glass bead machines have higher electricity demands than gas-powered fusion equipment.
Increased fusion capabilities have improved the capacities of both gas-powered and electric glass bead machines, improving the realistic options available to researchers studying XRF analysis. The differences between gas and electric powered fusion machines are now so shallow that the benefits and drawbacks are essentially application-specific.
Glass Bead Machines from XRF Scientific
XRF Scientific is a leading supplier of XRF and ICP analysis instrumentation and equipment. We provide high-precision glass bead machines for laboratory and research facilities across the world. If you would like more information about our fusion products, or would like a quote on any of the above products, please do not hesitate to contact us.