Platinum Products for Use in Industrial Furnaces
Exhibiting extreme heat-resistance and chemical inertness, platinum products play a vital role in industrial furnace applications. From our manufacturing facility in Melbourne, Australia, XRF Scientific are able to manufacture platinum products to suit the most demanding applications.
Advantages and applications of platinum
Platinum is a ductile silver-white metal known for its rarity and desirable physicochemical properties. Platinum has an extremely high melting point, which makes platinum products extremely valuable for high-temperature applications. In addition to this, platinum products are highly chemically stable, enabling them to resist corrosion even at high temperatures.1
The combination of heat and corrosion resistance means that platinum products are widely used for high-temperature chemical processing applications. In particular, platinum products are commonly used in industrial furnaces where components are exposed to extreme temperatures, thermal cycling and aggressive chemicals.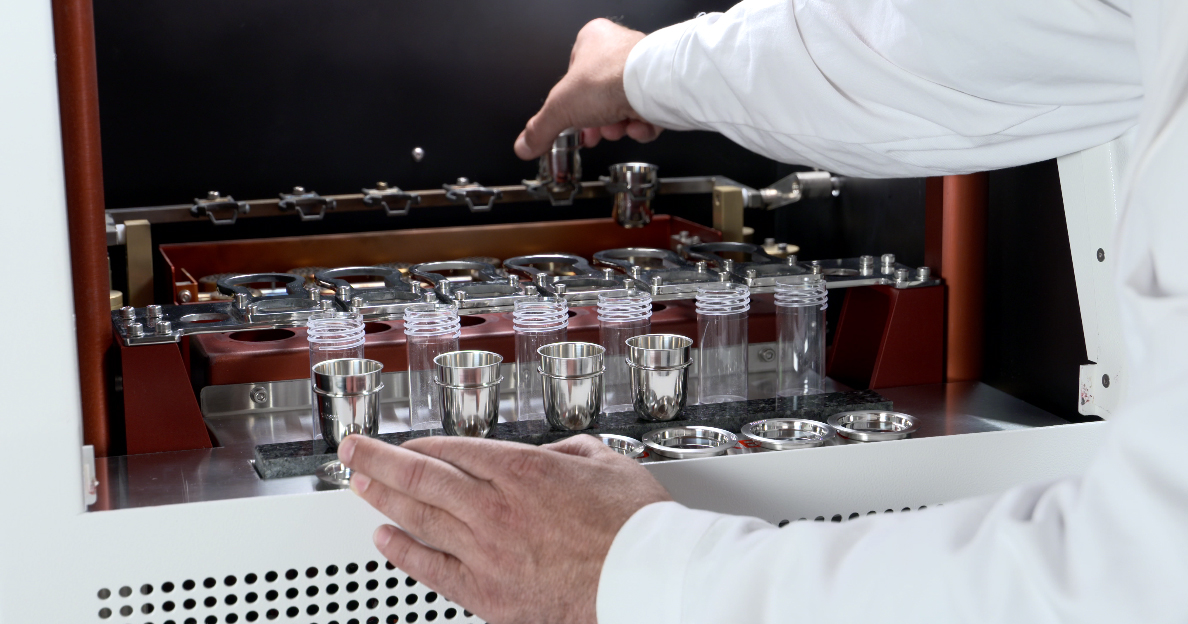 Platinum products play an especially prominent role in the glassmaking industry. Making glass involves heating silica and other additive chemicals to extremely high temperatures in the region of 1200 C – well beyond the melting point of aluminum, copper, and many other metals. Platinum products play a vital role in containing high temperature processes and extending the lifetime of other furnace parts during glassmaking.2
Platinum products are able not only to withstand the high temperatures involved in glassmaking, but also easily resist corrosion from aggressive glass melts and corrosive vapors. Platinum products used inside furnaces in the glassmaking industry include the likes of platinum bushings (rotary bearings) and draining crucibles for continuous glass production. Fiberglass manufacturing in particular is a key industry for which platinum products are essential.
Other platinum products are used in batch production of smaller quantities of specialist glass. These include the likes of medical bioglass and quartz glass. In these applications, the inertness of platinum products is not only important for ensuring the longevity of components and equipment, but plays a vital role in ensuring the purity of products.3 Platinum products are also used throughout the chemical industry for a range of processes wherever high temperatures and corrosion present a challenge.
Platinum products from XRF Scientific
At XRF scientific, we have decades of experience in the manufacture of specialist platinum products for industrial furnaces, high temperature chemical processing, and other specialist applications.
Our core range of platinum products includes the likes of lab-scale crucibles, platinum electrodes, platinum torch shields for ICP analysis, and a range of other platinum products for laboratory applications. However, we are also able to manufacture a huge range of customized platinum products from our state-of-the-art manufacturing facility in Melbourne, Australia. These include the likes of platinum bushings, platinum draining crucibles, and large platinum crucibles for batch production and crystal growth.
As well as platinum products, our manufacturing expertise extends to a wide range of platinum group metals and alloys to suit the most demanding applications. Our engineering team will work with you directly to manufacture your platinum products to existing drawings, or we can assist with the design of new platinum products to suit your exacting specifications.
If you're interested in finding out more about our platinum products or platinum group metal manufacturing capabilities, get in touch with a member of the XRF Scientific team today to discuss your application requirements.
---
References and Further Reading
Platinum – Element information, properties and uses | Periodic Table. https://www.rsc.org/periodic-table/element/78/platinum.
Couderc, C. Platinum Group Metals in Glass Making. Platinum Metals Review 54, 186–191 (2010).
Bioactive Glass Applications: A Literature Review of Human Clinical Trials – PMC. https://www.ncbi.nlm.nih.gov/pmc/articles/PMC8470635/.