Industrial Furnaces Available from XRF Scientific
Industrial furnaces are used ubiquitously across multiple industry and scientific sectors around the world. This broad terminology incorporates rugged thermal processing chambers for powder-coating metallic components in manufacturing facilities, laboratory drying ovens used to withdraw moisture from hygroscopic samples, and muffle furnaces for highly pure thermal processing of chemically-sensitive media.
Owing to the extensive range of industrial furnaces available, they are commonly categorized by design or application. This blog post will explore the industrial furnaces available from XRF Scientific in further detail:
Laboratory Drying Ovens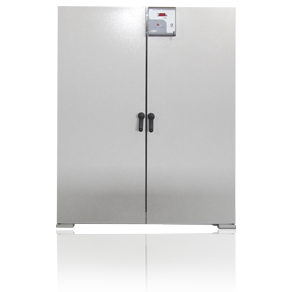 A laboratory drying oven is designed to cure sample media by soaking them at elevated temperatures to draw moisture out of the solid content. These vapors are then ventilated from the atmosphere of the industrial furnace's heating chamber to reduce the risk of hygroscopic re-uptake. This method is critical for pharmaceutical research and development, and for preparing active and inert ingredients for dosage form assembly.
XRF Scientific supplies laboratory drying ovens at volumetric capacities of 60 – 1,000l. These are equipped with sturdy wire shelves that can be easily adjusted to account for distinct container dimensions. Between 7 – 20 shelf levels are available across the range of benchtop and floor standing models.
Adjustable ventilation processes and over-heating measures are equipped as standard to all our laboratory drying ovens, with thermal capacities from ambient temperatures up to 250°C (482°F).
Muffle Furnaces
Industrial furnaces for high-temperature laboratory heating typically come in the form of box or muffle-type furnaces. These robust benchtop components are designed for thermal processing of chemically-sensitive samples in a chamber that is isolated from the furnace heating elements.
XRF Scientific provide two distinct ranges of muffle-type furnaces. These are classified by the design of their heating elements which offer extreme thermal processing values ranging from 1050 – 1250°C (1922 – 2282°F).
Read more about muffle furnaces for high-temperature laboratory heating here.
Industrial Furnaces from XRF Scientific
XRF Scientific provides a unique range of precision laboratory equipment for some of the most sensitive scientific applications worldwide. Our industrial furnaces include the benchtop muffle furnace and robust laboratory drying ovens mentioned above, and a comprehensive range of x-ray fluorescence (XRF) sample fusion furnaces for XRF spectroscopy. Our electric fusion machines are exemplified by the xrFuse range of industrial furnaces, and our proprietary gas fusion range is labeled the Phoenix.
Each of these industrial furnaces can be designed to suit specific facility requirements for even the most demanding thermal processing applications. If you would like any more information, please do not hesitate to contact us.