Why Choose XRF Scientific Platinum Products?
XRF Scientific is one of the world's leading suppliers of platinum products and tools for analytical applications, with over 40 years' experience in the development of x-ray fluorescence (XRF) flux production and decades of success in the manufacture of custom fusion machines designed for XRF and inductively-coupled plasma (ICP) processes.
Our experience in the field of analytical platinum supplies (APS) precedes the listing of XRF Scientific. Years of combined experience enabled us to draw upon tried-and-tested methods while resolving long-established problems associated with analytical laboratory products. We now provide an extensive range of both fusion and general platinum labware, platinum electrodes and anodes for electrochemical analysis, alongside a variety of precision semi-finished products for myriad end-product applications.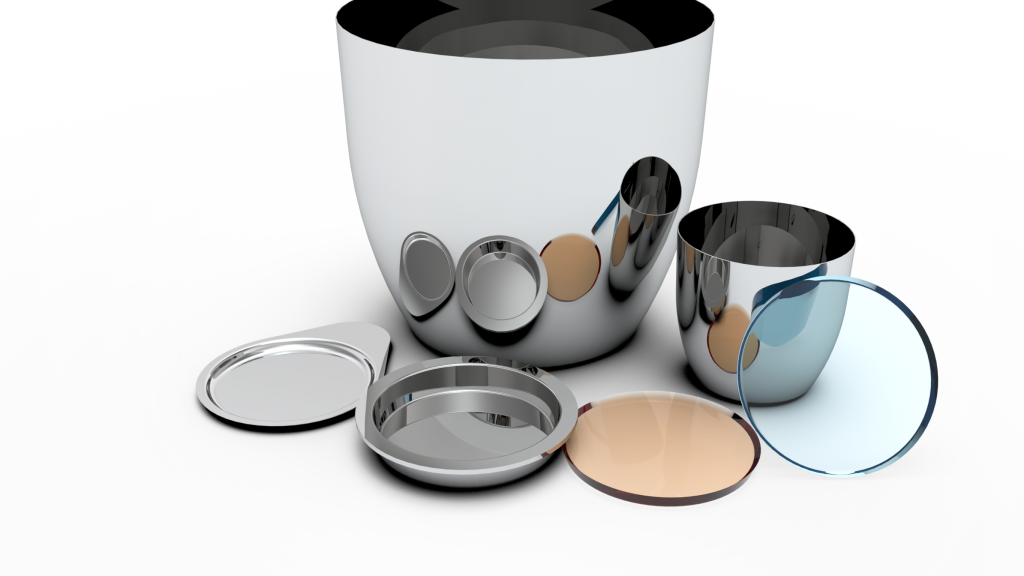 Platinum Products with XRF Scientific
The range of platinum products available from XRF Scientific has been distributed to a broad range of facilities worldwide. We primarily service industrial professionals with labware and analytical equipment for mineralogical analysis. Mining and construction operations can be radically improved with staunch XRF or ICP analysis of samples, providing quantitative insights at the parts per million (PPM) range.
Our platinum crucibles and moulds continue to find application in analytical spectroscopy for identifying and quantifying minerals of interest, such as copper or iron ore, in small geological samples. These samples can be assessed non-destructively to predict and optimise the yield in high-throughput mining operations. Our platinum products have also been used to assess the concentration of oxidized compounds in raw cement powders that may affect the stability of the final product.
Analysing samples with even trace amounts of ferritic compounds can be problematic for platinum products. At high temperatures, ferrite attacks platinum and causes irreversible corrosion that can result in measurement inaccuracies and premature component failure.
At XRF Scientific, we have consistently worked to improve the accuracy of results and component performance in XRF and ICP analysis by optimising our entire product range for reliability and precision. We supply a selection of fusion flux mixtures designed for universal application in industrial and laboratory applications. These comprise carefully balanced ratios of lithium borate derivatives to combat common corrosive and oxidising influences found in sample preparation applications. Ferritic corrosion can be reliably eliminated using an alkaline XRF flux, for example.
This underlines our unique expertise in the design and supply of platinum products. Our approach to analytical platinum supplies is based on a global outlook of XRF and ICP analysis. We understand the fundamental issues and pitfalls of industrial and analytical sample preparation and have taken significant strides to remove these issues and improve your operational throughput. Alongside a broad range of flux and chemicals designed to extend the lifespan of your platinum products, we offer an in-depth method development service designed to share our comprehensive knowledge with you.
XRF Scientific: Platinum Products and Expertise
If you would like to learn more about our performance capabilities in distinct XRF and ICP applications, read our previous case studies:
Otherwise, contact us directly with any questions about our platinum products.